services
From Idea to Reality, a 100% Integrated Approach
Our multidisciplinary team includes expert consultants, designers, engineers and highly specialized mechanics and integration specialists. They combine their talents from one project to another, exceeding expectations with value-creating solutions, one rail car at a time.

Concept/Design
Our standards are very high, and we work only with those who meet our standards. Our design team works in conjunction with Morelli Designers, an industrial design agency renowned for its expertise. This approach guarantees innovative, thoroughly researched, tangible and value-added solutions for our clients.

Engineering
Turning ideas into technological prowess involves solid collaboration among the design, engineering and manufacturing teams.

Repairs and Refurbishing
We excel in remodelling, refurbishing and repairing passenger trains, and are renowned for our superior workmanship.

Consulting and Project Management Services
Our team is outstanding, and thanks to our employees' creativity and hard work we are now a North American leader in our field.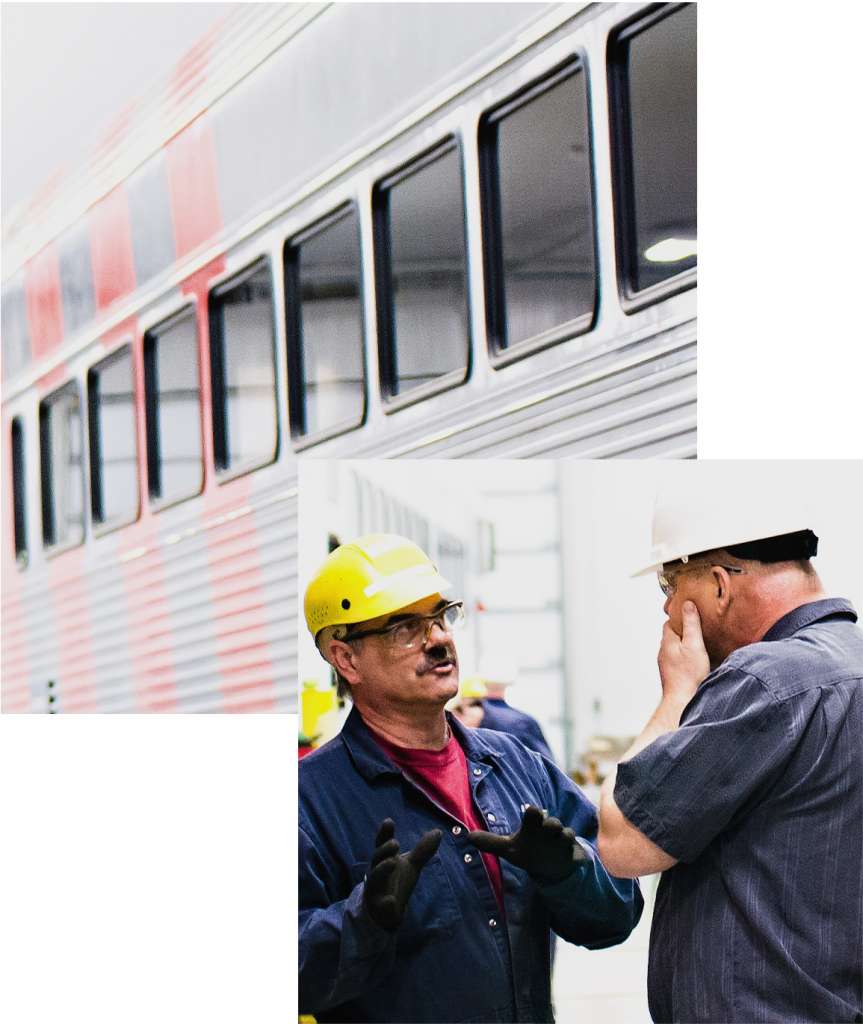 EXPERTISE
Building Future Mobility, One Vehicle at a Time
Our clients operate in a competitive, sophisticated and constantly innovating industry. Their needs are varied and often complex, which generates stimulating challenges that our team meets with an agile and efficient response.
CARRIÈRE
Be Part of our Team!
Rail GD is a dynamic, rapidly growing company, a place where you can make your mark in diverse sectors of expertise. We are regularly looking for new talent to make our team more versatile and stronger!
Have a project in mind? Let's talk.
Contact us and see how Rail GD expertise makes all the difference.